Login
Log in if you have an account
Register
Having an account with us will allow you to check out faster in the future, store multiple addresses, view and track your orders in your account, and more.
Create an account
4 Things You Should Know About Bike Saddles
02 Aug 2023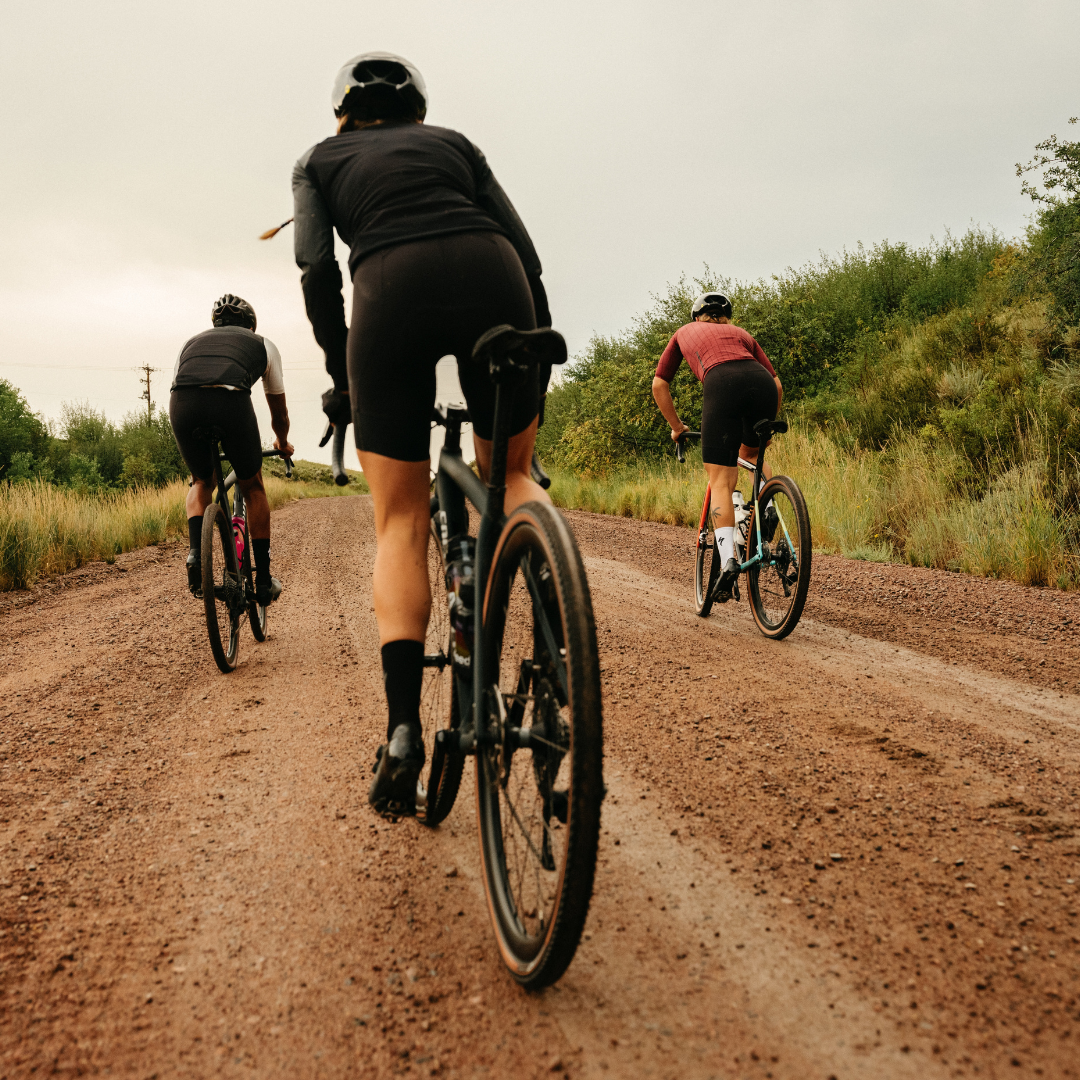 Bike saddles are often the culprit of discomfort, ranging from a light gluteal pain, to injuries that are more serious. Choosing a bike saddle requires knowledge and trial and error. There are many factors at play; but that struggle will pay off, as a properly fitted saddle will dramatically improve your performance and comfort on your bike.
Choosing your bike starts with these key components: your morphology, your riding style and any other preferences you might have. Once you have established this, the saddle must be adjusted in order to gain full benefit of your training.
4 THINGS TO KNOW ABOUT BIKE SADDLES
Think of a bike saddle as a pair of shoes. In the same optic, you'll choose a pair that fits your foot form and for the sport in question, which means the bike saddle will be adapted to your morphology and riding type. Moreover, and we cannot stress this enough, the saddle must be properly fitted to your body. Oftentimes a perfectly adequate saddle will cause pain and discomfort simply because it doesn't suit your needs.
WHY IS THE BIKE SADDLE SO IMPORTANT?
The bike saddle is not just a bike component or a random saddle on which you sit, it is a key element of your bike. Not only is it one of the three places where your body is in contact with the bike (number two and three are the pedals and handlebars), but the saddle also supports most of your weight, positions yourself on your pedals and helps you be in control of the bike. An optimal position allows you to ride your bike more efficiently and of course, it will be more pleasant when doing so.
Let's face it, the vast majority of complaints about cyclists all point to the saddle. Why would that be? Probably because the area in question that is in pain is a rather sensitive body part. In retrospect, the saddle itself is not the problem, but rather to the fact that it was not chosen according to the cyclist's anatomy, that it wasn't adjusted properly or simply because the cyclist rode longer than his glutes were able to support.
THERE IS SOME SCIENCE BEHIND IT
The bike saddle must be adapted to your morphology and riding type. The faster you ride, the narrower the saddle should be. A fast riding position on a bike will put you towards the front of the bike, distributing more weight on your hands as opposed to the seat. Also, when pedaling more vigorously, you ideally want to avoid being hindered by the sides of the saddle.
On the other hand, if you enjoy a more leisure ride, such as on a cruiser bike with a wide, rearward-slanted handlebar, most of your weight rests directly on the seat. This makes a wide, well-padded saddle ideal for supporting your weight and absorbing shocks.
DOES THE BIKE SADDLE MUST BE COMFORTABLE?
Oftentimes there is the misconception when one believes an uncomfortable saddle should be replaced with a softer one. However, it is the same idea as when shopping for a mattress. A saddle that is too soft is not necessarily the most comfortable for cycling. Padded saddles do not support the body enough and you can quickly tire and feel uncomfortable on long rides.
   4. BIKE SADDLE TYPES
Think of bike saddles like running shoes. The variety is extensive with different styles that are adapted to your body type and riding style. The three main ones are comfort, road bike and mountain biking saddles.
Comfort saddles provide cushioning for your seat bone and a good lateral support. The vertical nature of the handlebars on touring bikes means the weight distribution falls directly on the seat. In addition, as you don't need to cycle fast, a wide and well-padded saddle will support your weight comfortably. The banana saddle would be the optimal option, thanks to its elongated shape and well-cushioned shell that is a clear winner for touring and children's bikes.
Road bike saddles are designed to allow a holistic movement and to minimize friction. They tend to be long and narrow and have minimal padding for the best power transfer while pedaling. With innovation, new saddles have been developed over time to protect private parts and reduce pressure.

Any bicycle saddle should offer a good balance between performance, weight and price. How much you want to invest will depend on your budget, but more importantly how much quality time you want to spend on the bike. If you don't ride very often, any saddle will do, but if you ride a lot, you need to get a saddle that's well suited to your needs.
If you need assistance, you are welcome to visit us in store and our trained staff will be pleased to answer your questions and guide you in choosing the most optimal bike saddle for you.