Login
Log in if you have an account
Register
Having an account with us will allow you to check out faster in the future, store multiple addresses, view and track your orders in your account, and more.
Create an account
7 questions to ask yourself before buying a mountain bike
02 May 2021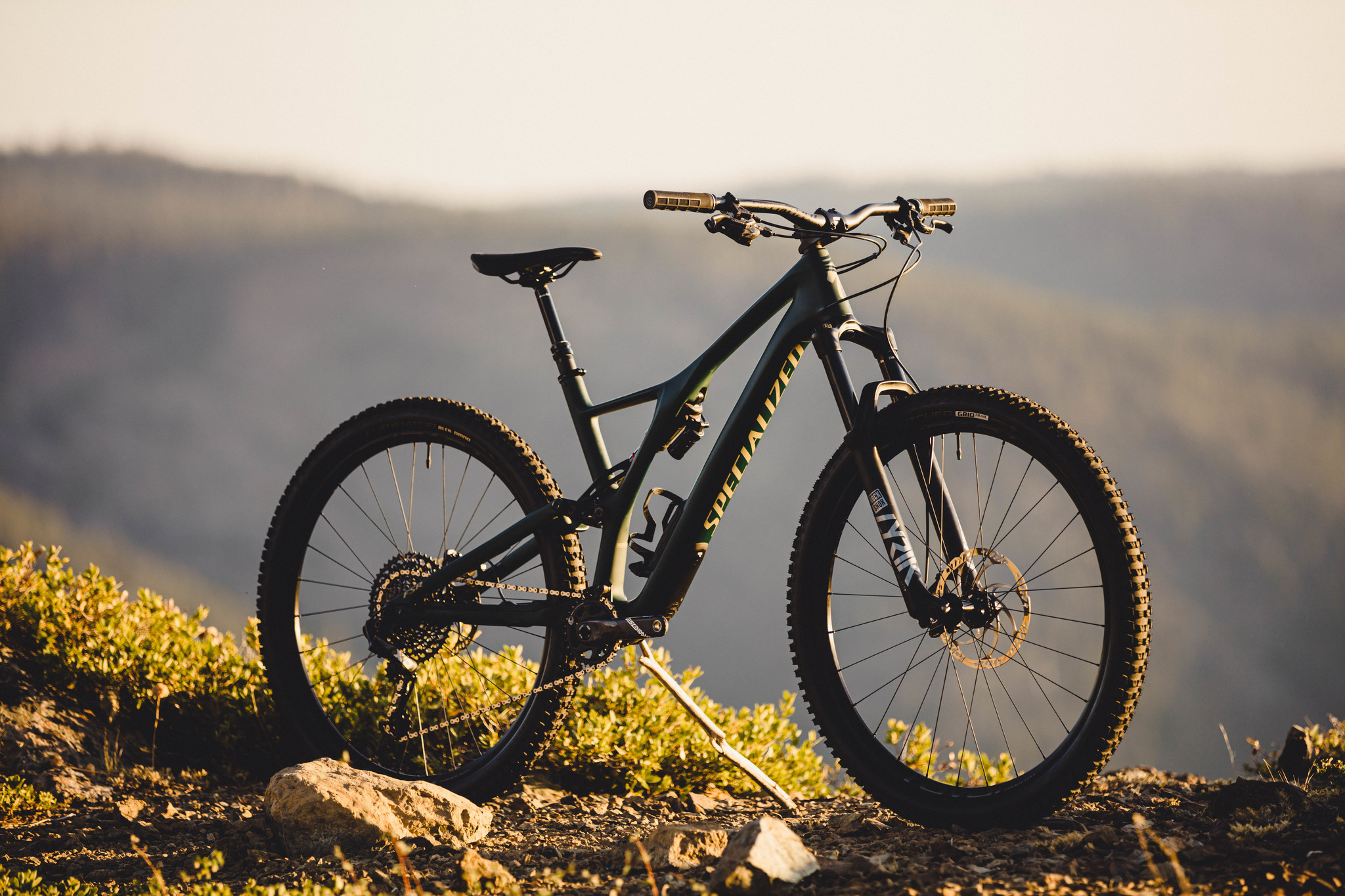 1. How should I choose the suspension for my mountain bike? Single or double?
It depends on the budget as well as the chosen trails. Here is the difference between the two:
1. Single suspension bike: if you are riding through hills, as well as on trails without rocks or roots, it is perfectly acceptable to have a single suspension bike. On the plus side, it also requires less maintenance.
2. Double suspension bike: if you want to go in the mountains as well as on more technical trails, it will be important to have a suitable bike. This type of bike will especially bring you more comfort.
2. Do I really need the $ 8,000 bike to get started?
When you are new to mountain biking, there is a lot to learn. Before you can feel all the little technicalities of an $ 8,000 bike, you'll need to be comfortable on your bike. The high-end bike will often be lighter and have better quality parts. Depending on your selection criteria as well as your needs, an entry-level bike can be just as good for the full experience.
For example, here are some entry-level bike options available in store:
- Specialized - Rockhopper Sport 29 - C$ 949,99
- Norco - Storm 2 - C$ 999,99
- Norco - Fluid HT 2 - C$ 1 399,99
3. The accessories, what do I need?
A repair kit (here are some suggestions):
- Air tool CPRO2 trigger - Specialized
- The correct size inner tube in the event of a puncture*
- A bottle cage and a water bottle to stay hydrated throughout the day. You can also opt for a hydration pack that treads well on a mountain bike and has a larger water reservoir than a small water bottle.
- A small bag (5 liters may be sufficient) to carry snacks, your cell phone and your raincoat on rainy days.
- Gloves to wick away perspiration.
*Make sure you know the size of your wheels before purchasing your inner tube! A tube for 27.5 inch wheels cannot fit a 29 inch wheel!*
4. How should I dress?
Let's go from head to toe. First, your helmet is a must have. It is important to choose the right helmet for your needs. Remember, you will have it on your head all day, so it should be comfortable and secure. You have two options: the more standard enduro type helmet, and the one that covers the entire face, the Fullface. Indeed, very often both options will have a visor in the front to protect you from branches and the sun, and the rear will be lower in order to protect the back of your head. The Fullface type helmet is generally used by downhill and/or BMX racing cyclists. Here are some options:
- SPECIALIZED - Ambush Angi Mips
- LEATT - DBX 3.0 Enduro V19.1 (Fullface)
- POC - Coron Air Spin (Fullface)
Another accessory not to forget are the glasses. Your best friend to avoid getting mud, stones and bugs in your eyes. Cycle Néron owns a few brands like 100 Percent and Oakley.
Have a t-shirt that breathes well in hot weather, have long sleeves in colder weather and finally, buy a durable and easily washable raincoat. Elbow pads and knee pads also have their place in mountain biking to avoid injury in the event of a fall! In addition, there are pants and shorts especially for mountain biking that are elastic, breathable, resistant and washable. 
Finally, the shoes. Having good cycling shoes makes all the difference. Why? This will allow you to have a better grip on the pedals and therefore to perform better and be well protected. You will see, when you are on the trails, you will be totally reassured by having shoes capable of keeping the pedals in place!
To shop our accessories, click here.

5. How do I adjust my suspension?
Adjusting the pressure of our front and rear suspension is an important step, because it will increase your comfort, your grip as well as your stability on your bike.
Materials: You will need a high pressure pump as well as all of your cycling gear. 
Follow these steps*:
- Dress like you're riding a bike to get the correct weight.
- Place the small plastic washer of your front suspension down completely and the one of the rear suspension up completely.
- Sit quietly on your bike to lower the suspension naturally.
- Make sure the plastic washer on your front and rear suspension drops about 20-30%.
*Please note that we recommend that you perform these steps in pairs, or even better, bring your bike to the workshop to do it with specialists from Cycle Néron! This step is very crucial during your purchase.
6. What fork travel should I choose in my suspension?
If your goal is to cross-country or trek, it is advisable to have a travel between 100 and 120 mm.
If you want to do trail or all mountain, it is advisable to have a travel between 130 and 150 mm.
If you want to do enduro, it is advisable to have a travel between 160 mm and 180 mm.
7. Any additional suggestions? 
There is a free app called Trail Forks. This app is wonderful! It indicates all the mountain bike locations around the world. So you can even use it while traveling. It will give you details about the trails, their difficulties, an interactive map mentioning, for example, the name of the trails, their distance, their ascent, their descent, photos, videos and more. This app is a gem allowing you to explore the terrain before you even discover it. It reviews official trails  created by federations and groups. It also indicates a ton of trails that are not on official maps given out by tourist offices, so use it! It will be a plus value when you leave for a new destination.
For the benefit of our expert advice on the mechanics of your bike, contact our workshop at [email protected]