Login
Log in if you have an account
Register
Having an account with us will allow you to check out faster in the future, store multiple addresses, view and track your orders in your account, and more.
Create an account
Bringing the current to the mountain: why choose the mountain eBike this summer
16 May 2022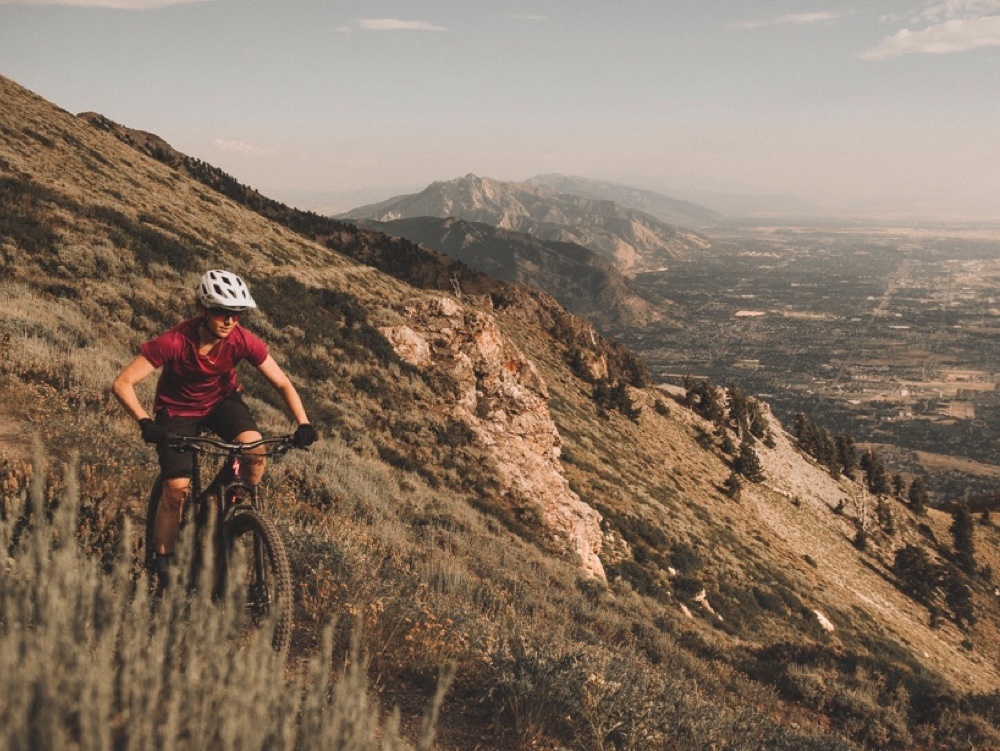 [powr-chat id="773a407e_1647872882"]
Go further, explore more
Mountain biking is first and foremost a matter of love for nature. Riding in the fresh air is good physically, but especially mentally. When the roads get congested at the start of the season, the mountain becomes an incredible playground for getting away from it all and getting some fresh air.
And if we told you that you could enjoy each of your outings longer by equipping yourself with an electric mountain bike, what would you think? There are many prejudices about electric bikes: they are often considered an option for people with injuries, older people or the lazy. Let us prove to you that it is quite different: the electric mountain bike will become a more than considerable option for your next choice of mountain bike.
Accessing your second wind and more
A few moments will be enough for a wide smile to appear on your face when you make your first electric pedal strokes. The sensation is completely intoxicating: after a few strides, the speed will already be at 30 km/h, and this without much effort on your part. Of course, there is a way to go faster if you wish, but without assistance. The different modes of electric assistance therefore become your best ally in order to prolong your pleasure. Your legs will thank you, but so will your mind.
Towards the inaccessible and further!
Thanks to the electric assistance, you will be able to discover slopes that are not accessible except by ski lifts. The eBike will allow you to get there and enjoy unexplored trails. The climbs will be easier and above all: more frequently.
Avoid the lines and go straight to the top!
The wait at the ski lift can be long during the summer season. By activating the electric mode of your mountain bike, you will save time, without wasting your precious energy. You will therefore be able to live the experience in a whole new way: reach more peaks, faster, with more pleasure. 
An alternative for great survivors
Mountain biking is a sport that is not without risks. Many get hurt there, come back with body aches that must be treated and sometimes leave wounds forever. Electric assistance then becomes a more than interesting option to continue practicing this wonderful sport. No one is immune to injury, the mountain eBike comes to give a second life and incredible hope to those who thought they had to hang up their bike. 
Happiness is found in nature
With the summer season upon us, spending more time in nature can only benefit your overall happiness. Nature has a positive effect in reducing the symptoms of anxiety and depression in addition to countering insomnia.
It only takes a few minutes outdoors to significantly reduce cortisol levels, one of the main stress hormones, and stimulate the production of endorphins and dopamine, hormones associated with well-being. In addition, being in contact with nature allows you to recharge your batteries and take a break from the hectic pace of life, which strengthens vitality, energy and attention.
Points to consider
All this freedom and benefits of course come at a cost. Choosing the eBike is first and foremost a question of passion for this sport and every passion has a price. Prices start at $4,500 and can go up to $18,000 and more. There are models for all budgets. For example, the Norco Charger HT is designed to meet the needs of modern e-Bike enthusiasts.
Transport is also an important point: the weight of an eBike is greater than that of a traditional bicycle. If you used to hang your bike on your car roof, a support behind it would be more suitable to keep your strength during your getaway and not before and after.
For more advice on how to choose your bikes in an informed way, visit our passionate experts in store.
Do we meet on the slopes in order to pass the current? ;)