Login
Log in if you have an account
Register
Having an account with us will allow you to check out faster in the future, store multiple addresses, view and track your orders in your account, and more.
Create an account
How do I get the most out of Zwift for training?
12 Jan 2021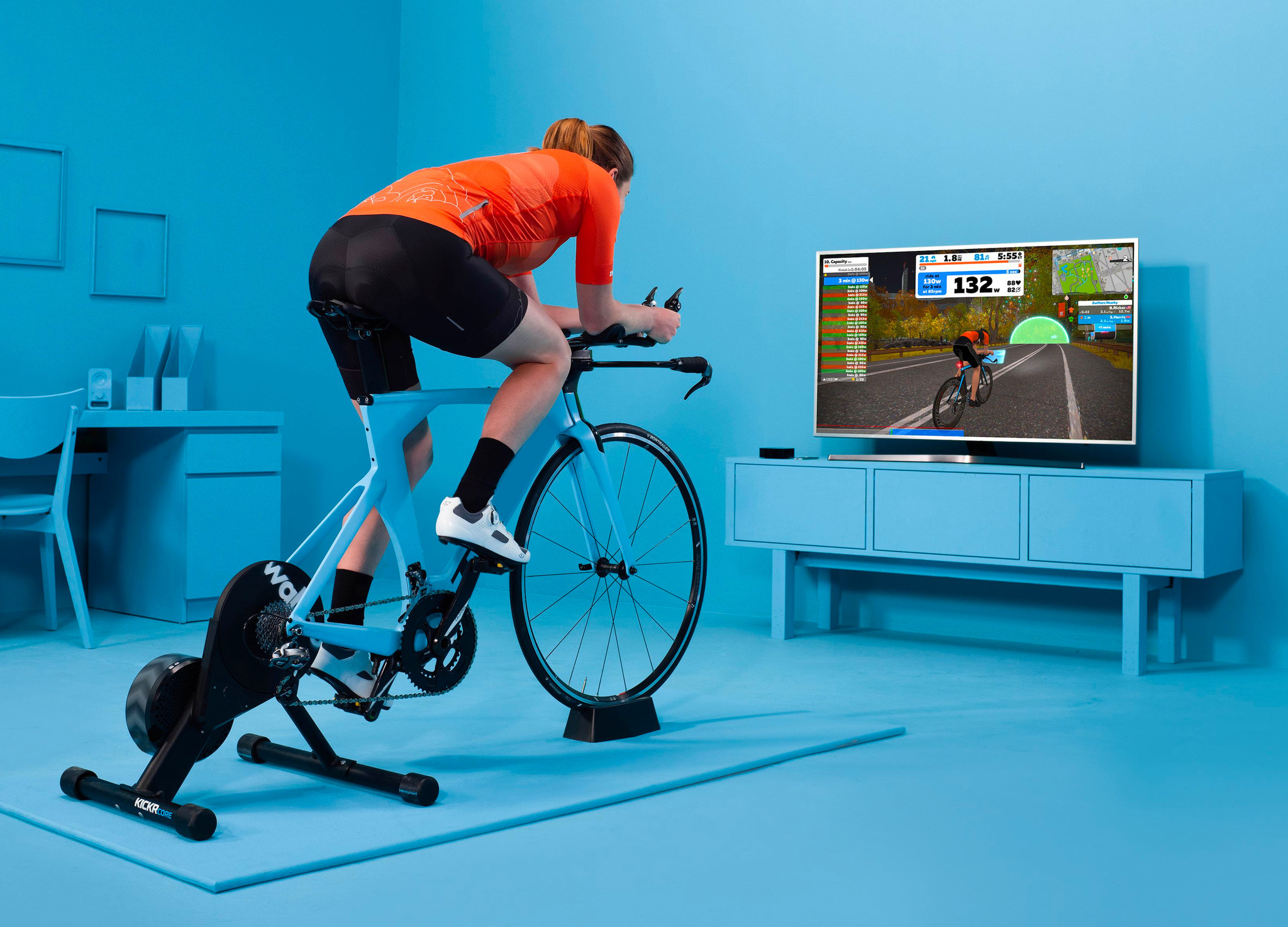 Zwift is a great platform to maintain your cycling cardio, even in winter! It is an application that allows you to run, pedal, and more, thanks to a virtual course that you connect to your home trainer. Currently very popular within the cycling community, this collection of over 130 courses and 1000 different workouts designed by top trainers will help you push your limits and ride together, virtually of course!
Here are 5 tips for getting the most out of what Zwift has to offer:
1. Respect your limits
Zwift workouts are a great way to take a break from your daily routine and escape to a virtual destination to challenge yourself. Like any training, we recommend exercising in intervals (alternating days). The great variety of circuits, in the following regions: France, London, New York, Insbruck ect., is an excellent source of motivation. Each card offers challenges such as the Zwift alp or Mont Ventoux. However, you have to respect your own limits and not abuse this pleasure. Create a weekly training plan and stick to it! We recommend a maximum of 3 workouts per week to allow you to maintain your strength and perform in each race.
2. Complementarity
Cycling on a home trainer is the ultimate cycling exercise to maintain your performance level throughout winter. This way you will return to the roads with confidence and ease when the warmer season reappears. In addition to pedaling on the virtual platform, we recommend that you do additional workouts. Here are some suggestions for maintaining your flexibility and strength:
- Yoga
- Swimming
- Training / full body workout
- Another outdoor sport, for example ski touring, snowshoeing ...
- Stretching session
3. Position fun at the head of the pack
Always remember that you are riding for fun!
4. Stay hydrated
It's probably one of the things that you have heard the most in your life: "Drink lots of water!". Keep in mind that this is true! As Jean-Jacques Menuet, present on the Tour de France, underlines: "A cyclist loses on average half a liter to one liter per hour". That is why it is advisable to drink a liter of water per hour when you are training. Make sure you always have this vital resource available and develop the reflex to drink it regularly.
In addition, we recommend that you take an electrolyte supplement and eat well before your workout. Here are our easy to transport and delicious electrolyte products (orange, lime or strawberry flavored):
5. Ventilate your environment
Install a ventilation system in the room you are in or place a fan directly in front of you. Although appearances are deceptive, you are not actually on Everest during your training session, so the wind is not blowing. To ensure a comfortable and enjoyable experience, take the time to optimize your training environment. It will motivate you!
Testimonial of appreciation for the Zwift platform:
Angela Pitzer (United States National Zwift Champion): "It's the only place where I can meet other cyclists from all over the world, train or run with them."
----
Have you been to any of our ZwiftMeetUps with ECF? They are workouts that we all connect together through the platform. To register for a free session and find out about the MeetUps calendar, visit the Facebook page.
Additionally, every Thursday the ECF offers virtual women's races for girls and women of all skill levels. To participate, click here.