Login
Log in if you have an account
Register
Having an account with us will allow you to check out faster in the future, store multiple addresses, view and track your orders in your account, and more.
Create an account
Meet our ambassador : Camille Dg
02 Aug 2023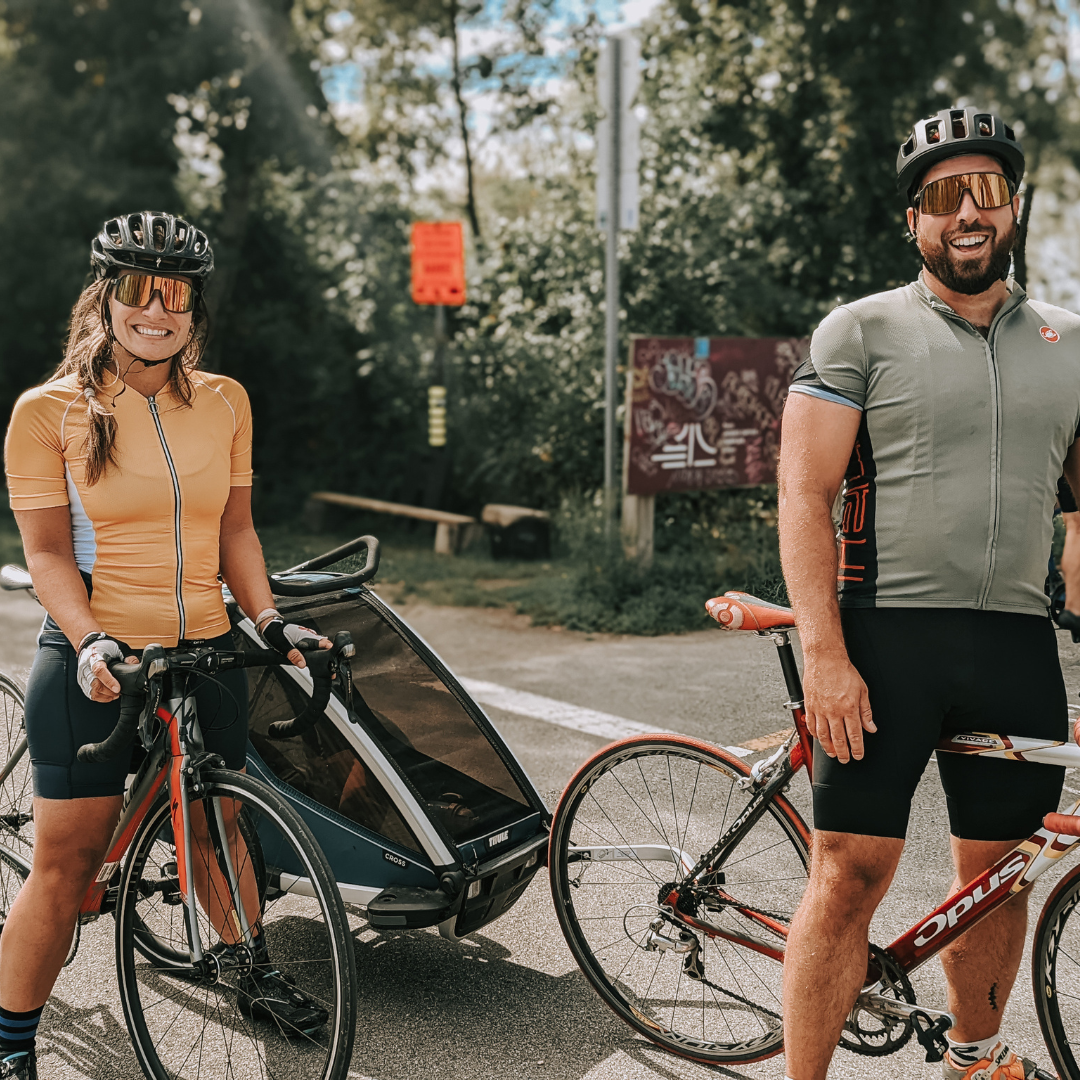 We asked a few questions to Camille Dg, our brand ambassador for the 2023 season.
Due to her many years of digital presence, this influencer is also a great cyclist enthusiast!
When did you discover a love for cycling?
I've always used a bike to commute even when I was a kid. Back in middle school, I wasn't able to take the school bus, hence I oftentimes biked to school. Then when I started swimming competitively, I always took my old trusty bike to the pool, regardless of the season. The summer I turned 15, I also attended an adventure camp where we toured the Maritimes by bike for several weeks carrying all the essentials for camping. It was a rewarding experience that made me discover the world on two wheels. I only started driving a car two years ago (since the birth of my son), before I always commuted on foot or by bike when I lived in Montreal, (I currently live on the South Shore). Therefore, you can only imagine how much of a Bixi fan I became when it was implemented in the city. Back in 2013, I met my boyfriend who was and always has been a great road-cycling enthusiast. Before then, I've never ridden with cleats, but being an athlete,  I learned pretty quickly and discovered a new found passion to simply ride for the fun of it as opposed to a need of transportation. Today, riding a bike is part of my daily life; whether is to bring my son to daycare (he loves it), or on my trainer in my basement that allows me to ride during both during summertime and wintertime that is perfect for my boyfriend and I, I've also been a Grand Défi Pierre Lavoie spokesperson for more than 5 years and more recently for Gran Fondo from Opération Soleil… let's just say, cycling is now part of my DNA!
What was the best or longest ride you've ever done?
Oh, I have no idea! I'd have to check my Strava, but if you're referring to one ride in one day, I'd say it was in the Maritimes. Being pregnant with my second child, I cannot do 100km rides anymore, but next year might be a different story!
Any favourite roads in Quebec?
My boyfriend is from Estrie, which means we love to go on bike rides in that region as it offers good elevations and amazing scenery. Lac Mégantic also comes to mind for a pleasant bike ride.
What kind of rider are you? 
If we're talking about leisure rides, I simply do road biking. In everyday life, I simply use a standard bike with a child's seat for my son!
Riding a bike whilst being pregnant, how does that work?
Of course you don't put a child's seat nor a Thule on your carbon performance bike! I think what's great is to know how to have fun even when you're training or enjoying the ride. It depends on the moment. When we have a sitter for Paul, my boyfriend and I can go on fast rides just for the fun of it. If Paul comes with us, the pace will be slower, just enough for us to chat, have fun and enjoy ourselves. My son is slowly starting to learn how to bike with training wheels and we are really looking forward to bringing him along on our next adventures!
What's your take when buying a new bike?
I wouldn't be shy in asking questions. One might know the industry, however it constantly evolves and our needs also change overtime. When I visit Cycle Néron, I know the specialists will be able to guide me towards a model that fits both my needs and budget. I take care of my bike and tend to last me several years, hence something that is a tad more pricey and high quality is what I would opt for… but then again, that's just me!