Login
Log in if you have an account
Register
Having an account with us will allow you to check out faster in the future, store multiple addresses, view and track your orders in your account, and more.
Create an account
Our 8 tips to ride with style!
09 Jul 2021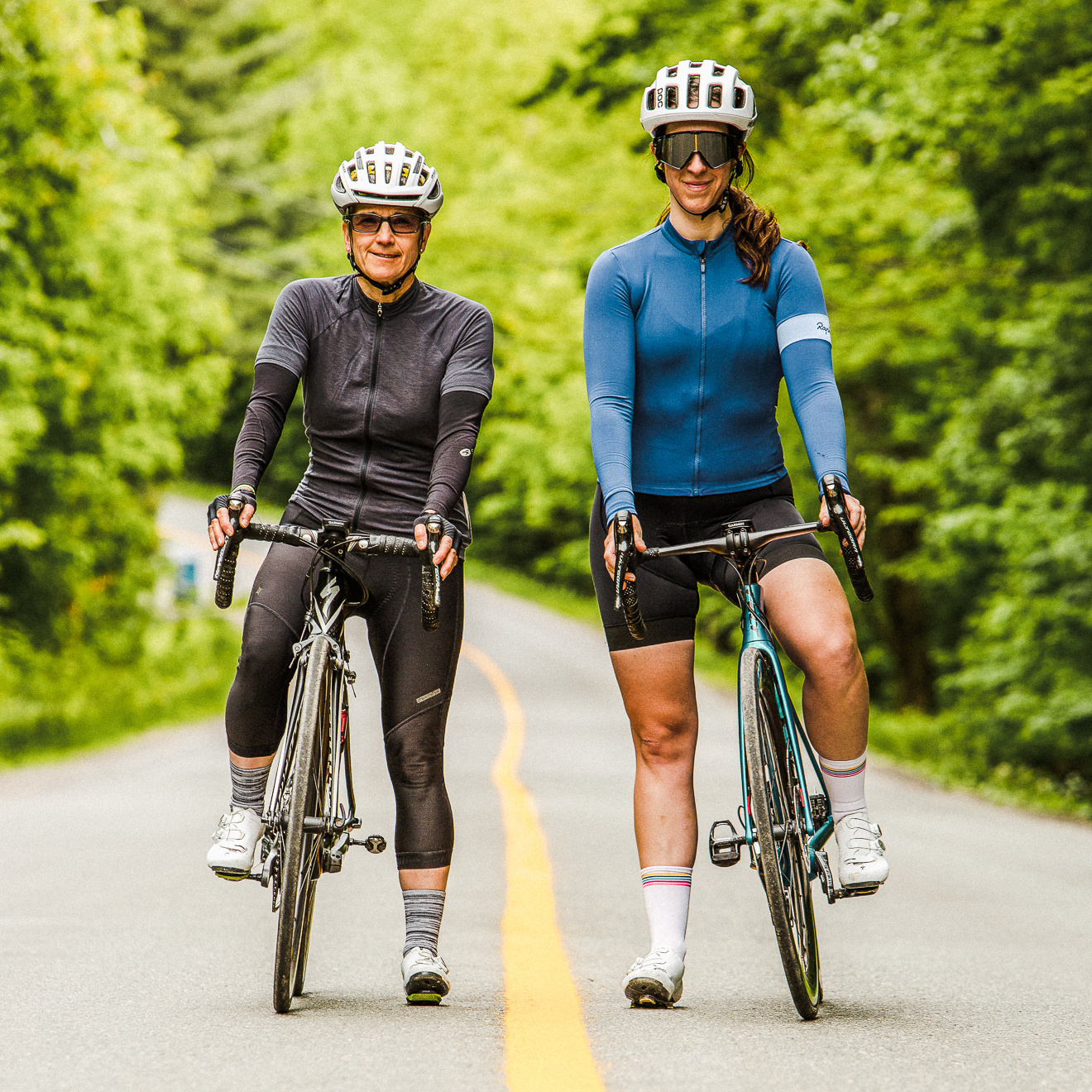 In road cycling, there are several unwritten rules that a real cyclist must respect. Today we're going to talk about the most important style rules.
1.Long socks you will wear.
This is really just for style. Because we like to be part of the gang. Here are a few pairs of bike socks that are really on point!
2. Nice sunglasses you will choose.
There's no shortage of sunglasses on the market! How do you know which ones are right for you? Based on the width, the colors, the possibility of adjustment of the arms and the shape of the glasses. What fits one person will not fit all! We leave you, below, our top 3 glasses available in store and online:
SPEEDTRAP GOGGLES - SOFT TACT BLACK - HIPER RED MULTILAYER MIRROR LENS
RADAR EV XS MATTE BLACK/PRIZM ROAD
SPEEDCRAFT GOGGLES - GLOSS BLACK - PHOTOCHROMIC LENS
3.Over the helmet straps your glasses will be worn.
Why wear them this way? For the style of course, but also, in case of a fall, the glasses will fall better and there is less risk that you will be injured in the face.
4.Chain tattoos you will not have, because your chain clean you will keep.
To avoid having smeared legs all summer, make sure you keep your bike chain clean! Here are the tools and products you need to keep your chain in good condition: https://www.cycleneron.com/fc/outils/lubrifiants-et-nettoyants/
5. Shaved legs you will have.
Why shave your legs? For style, but also in case of a fall you will benefit from a better healing. Hair gets caught in wounds and prevents proper cleaning and healing. Also, smooth legs are more aerodynamic!
6.Under your shorts underwear you will not wear.
"Eww," you may say, would you rather have everyone witness your underwear's lines? You should not wear ANYTHING under your shorts. This prevents chafing because the shorts have minimal seams and are designed to follow the movement of your body. Moreover, it is antibacterial which is not the case of your underwear. We take this opportunity to slip you the chamois cream, ideal for healthy buttocks.
7. A perfect tan line you will have.
The more contrasting, visible and even your tan line is, the more you'll have to be proud of! Among cyclists, there's a little unofficial contest for the most disgusting tan lines. Will you be able to stand out.
8. Be creative in your choice of accessories.
Stand out from the crowd! There are ways to be unique even on your bike. Get socks, buffs, goggles, bags or even bike gloves with your image. Here are some of our favorite funky accessories!
BACK-ROLLER HIGH VISIBILITY PANNIER
There you go, now you have everything you need to be the perfect road cyclist and turn heads along the way!